Company Profile: Cyder Healthcare Solutions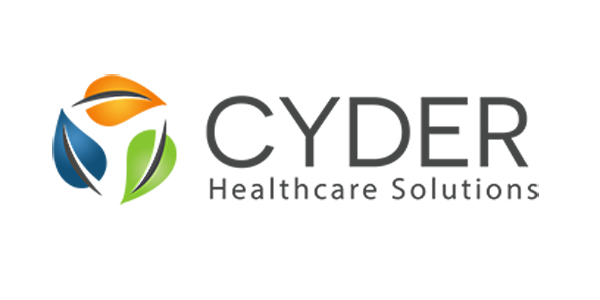 Healthcare  focuses traditionally on the clinical aspects of patient care: vital signs, diagnoses and diseases.
Following the belief that a patient needs to be seen as a sum of all aspects of their life, Cyder Healthcare Solutions is attempting to reshape the scope of medicine by providing tools that consider the non-clinical aspects of a patient, also known as the social determinants of health.
"A patient is more than just a disease, a medication schedule, a set of vital signs and the results of their labs," CEO Justin Knupp said.
Knupp and his business partner, CTO Nathan Gullick, founded Cyder in 2013. With a strong interest in creating tools that improve patient care, Knupp and Gullick sought to infuse Cyder with a deep empathy for challenges faced by healthcare providers and patients alike. The Cyder team has more than 100 years of combined healthcare experience.
"We provide data that helps healthcare providers understand the complexities that make up a patient," Knupp said. "A saying we have internally is, 'Treat the whole patient, not just the hole in the patient'."
Cyder recently launched the "Empower" platform, which collects, aggregates and reports on a wide range of information for healthcare organizations. The organizations use this platform to collect patient data at the point of care. The platform also can integrate into more than a dozen of the most popular electronic health record systems, including Epic.
After the data is collected, healthcare providers can use it in a variety of ways, including to create personalized care plans, make better decisions for evidence-based practice, promote health equity and help patients understand their own healthcare.
"(Patients) have entire aspects of their lives that research shows impact their health as much as their genetics and clinical aspects," Knupp said. "Healthcare organizations are starting to embrace these concepts, but it's slow. That's where (Cyder) comes into play."
Cyder is primarily funded privately. It also landed a Stage 2 grant from the University of Wisconsin Extension Ideadvance Seed Fund.
Knupp said he is trying to garner interest from healthcare organizations with a primary care component. Currently, the company has four pilot clients signed and is in the process of identifying and signing more initial pilot clients for the Empower platform. Cyder aims to be done with pilots by the end of this calendar year.
"We are looking to add an additional five to six pilot clients this calendar year to our current deployments," Knupp said. "We want to be part of a movement—the change that seeks to understand what patients want from their care and work to improve it."
http://cyderhealth.com/wp-content/uploads/2016/04/Favicon.png
300
300
Nathan Gullick
http://cyderhealth.com/wp-content/uploads/2016/04/Logo.png
Nathan Gullick
2016-08-19 11:27:06
2016-08-19 11:28:42
Cyder Profile - Madisonstartups.com